Panasonic Automotive aims to create a mobility society in which social issues, environmental problems, traffic congestion, traffic accidents, and other problems associated with all kinds of transportation are solved, and where "encounters that move the heart" continue to exist in the lives of individuals.
Based on our contribution to the global environment, we aim to be a "Stay close to others with love and continue to provide value that is close to each individual" company from the three perspectives of human security, human comfort, and vehicle safety.
Please confirm our thoughts with the video.
Concept Movie of Mission Vision and Slogan
Recruit
Let's create a mobility society of the future, together.
Panasonic Automotive Systems Corporation develops, produces, and sells automotive products and technologies. Our mission is "to create a sustainable mobility society for the betterment of each individual's life", and we contribute to the construction of a new mobility society. Based on coexistence with the global environment, and from the perspective of "human security, human comfort, and vehicle safety," our goal is to "continue to provide value that is close to people and close to each individual with love" through our automotive business.
Special
Reporting on the company's latest trends.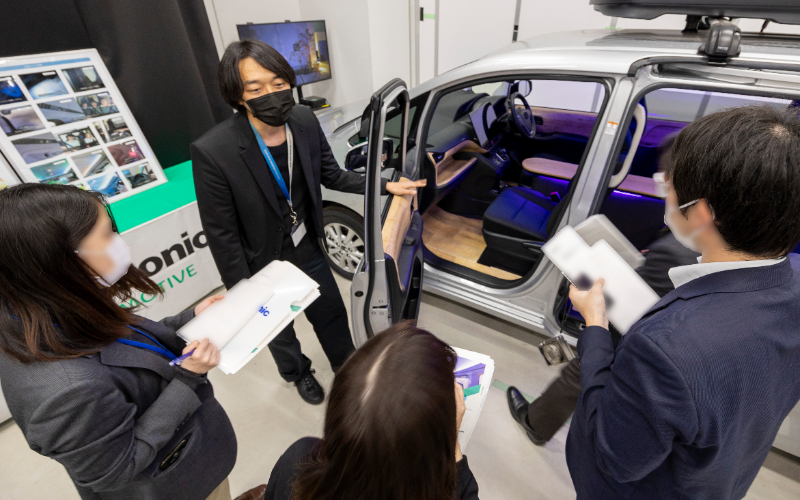 Proposing New Interior Value with a Focus on People and Their Lifestyles
Panasonic Automotive has begun to shift its business model from responding to requests from car manufacturers to proposing innovations directly to car manufacturers. This article introduces the team of marketing, technology, and design professionals spearheading this transition.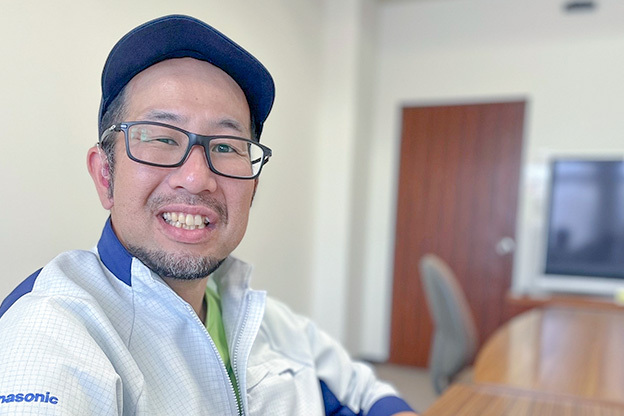 Transcending disability to challenge a world of sound
The sincere attitude of each individual to work hard with a focus on results while demonstrating their individuality and strengths will increase the number of friends! It is the same for both able-bodied people and people with disabilities. We continue to take on challenges with a strong spirit.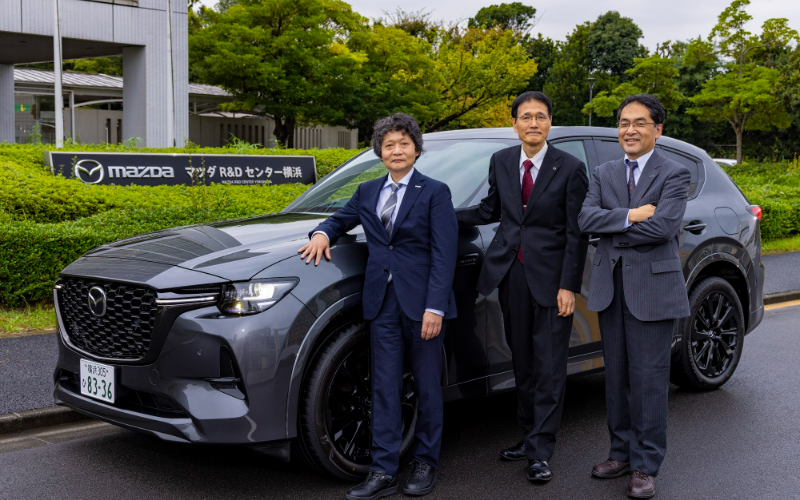 Creating better cars faster and together
Against the backdrop of the development of CASE (Connected, Automated driving, Sharing, and Electrification), the burden of car development is increasing like never before. Panasonic Automotive Systems Co., Ltd. has established a new software development process through co-creation with Mazda Motor Corporation. The technology is being used in the development of a drive recorder control function for the MAZDA CX-60 connectivity master unit for the domestic market, which went on sale in Japan this fall.
Company
We will continue with the challenge of realizing a sustainable mobility society.